Psst…Want To Know The Secret Behind Our Machining Capacity
Learn About Our Machines & Programming Abilities
The A&S Design Ltd. Guarantee:
Any Design, Any Material, Any Quantity
Get Your Product To Your Exact Specifications.
We Get It Wrong, You Get It Free*
*Guarantee only applies if you've given us a detailed CAD drawing with proper specifications. Don't have a drawing? Call us to get started at 604-854-3478
Over 5,000,000
Parts Manufactured
100+ Years
Machining Experience
Over 300
Industries Supplied
Our Machine List
Every job needs the proper tools to get done well. You don't see an artist without a pencil or paintbrush, right?
Our machines are why we can satisfy high volume orders and build intricate custom parts that are excellent quality and accurately made.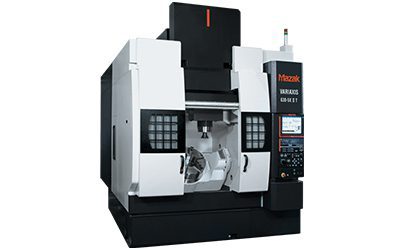 Mazak VCN 500A 5X
This machine can do multiple processes on multiple sides (without errors caused by fixturing) and performs nearly all operations in the first go.
Specs:
CNC vertical 5 axis mill
Full 5x capabilities
Capacity 20" diameter x 20" tall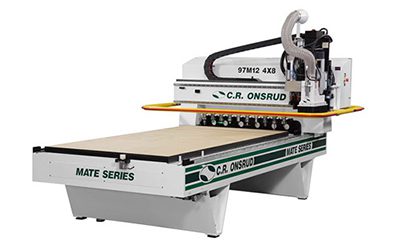 Onsrud M-Series Router
An incredibly versatile machine, it can work with all plastics and aluminum (including fiberglass and steel impregnated materials!).
Specs:
CNC router
Capacity 60" x 144" x 10"
Filtration for all non-conventional materials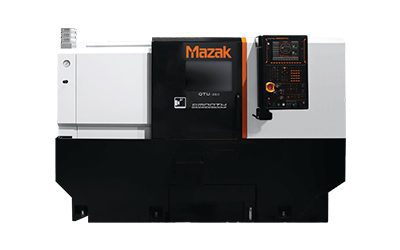 Mazak QTU 350
This machine is our workhorse – it pumps out parts for long periods of time with no issue. It's the perfect machine for any work that requires turning.
Specs:
CNC Lathe
Capacity 14" diameter x 40" long
Automatic steady rest for extended work holding
Parts catcher for quantity runs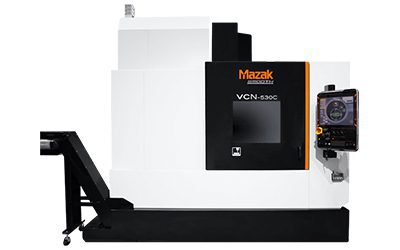 Mazak VCN 530C
This machine has a 4th axis for rotary machining, such as surfacing, molds, or dies. It accurately performs virtually any milling work.
Specs:
CNC vertical mill
4th axis for rotary work
Capacity 42" x 22" x 22"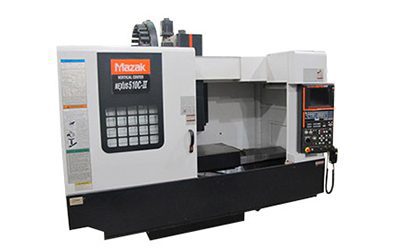 Mazak VCN 510C
Nearly identical to the VCN 530C.
Specs:
CNC vertical mill
4th axis for rotary work
Capacity 42" x 22" x 22"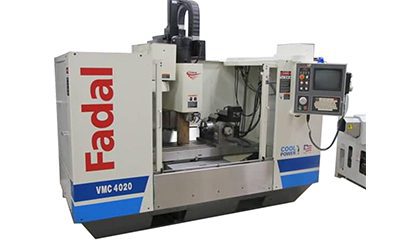 Fadal VMC 4020
Though this machine doesn't have the 4th axis, it performs just as well as our Mazak machines. It's perfect for simpler projects that don't require rotary machining.
Specs:
CNC vertical mill
Capacity 40" x 20" x 26"
Our Other Machines
We also have the following:
3 manual lathes
2 manual mills
Radial arm drill
40-ton press
Daniel Gailey, one of A&S Design's partners, began programming G-Code by hand. He eventually switched over to Mastercam for more complex, unlimited programming.
This manual experience is still utilised today – it allows us to do in-op programming when needed. This ensures excellent quality and accurate tolerance.
New versions of machining programs are always being released. We never fall behind on updates with Mastercam and Solid Works, and we use leading-edge CAD software.
The History Behind A&S Design Ltd.
Alvin Gailey founded A&S Design Ltd. in 2004, after machining for 40+ years (he started out in the early 70s). He shares his expertise, machining skills, and design talents with his employees, who are all dedicated to perfection just like him.
A&S Design Ltd. was started as a small manual shop, where Alvin could spend his days enjoying his work. Eventually, his son Daniel Gailey joined him in the machining industry.
In 2018, Daniel and Kyle McHardy became A&S Design partners, after spending many years seeking challenges and learning CNC machinery – the more complicated the project, the better. They have 75+ years of combined experience in programming and machining.
A&S Design Ltd. invests in their employees and train apprentices through ITA programs in BC – as such, they always have Journeyman and Apprentice Machinists on staff. Everyone strives for perfection in their work and go to great lengths to ensure customer satisfaction.
*GUARANTEE T&C:
Guarantee only applies if you've given us a detailed CAD drawing with proper specifications. Don't have a drawing? Call us to get started at 604-854-3478